Vegan Outerwear Collection
James&Co womens vegan outerwear. Stylish jackets and coats beautifully tailored in alternatives to animalskins. You not only get a stunning product. You join the growing community excluding any lifestyle element that harms animals. And you get that great feeling that you are doing good while you look good.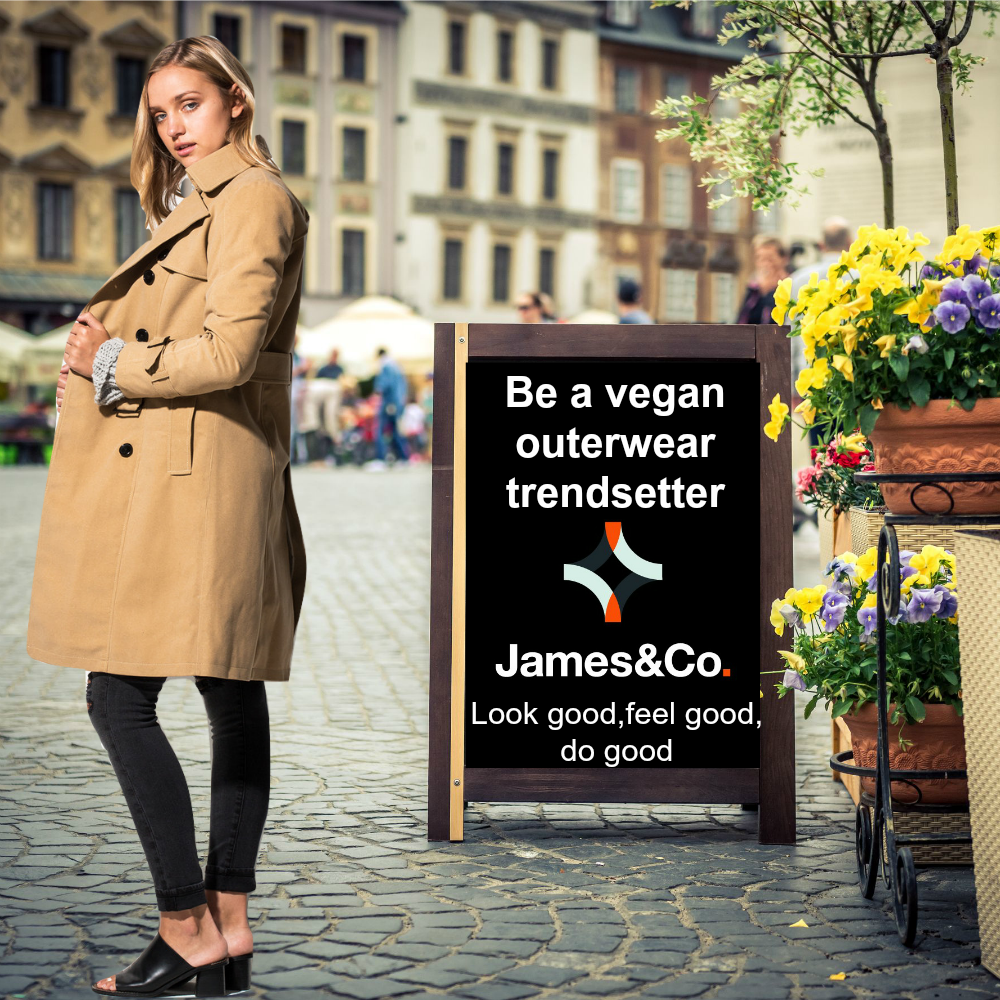 Latest Styles
Join our newsletter community for all the James&Co updates.
And get Discount Code for 15% off your next order.